What's your story?
Making a custom made jewelry means that you get to design a completly unique piece, that will be after handcrafted with love and care. Your piece will bring a story a cherish memories, either for yourself or for a loved one.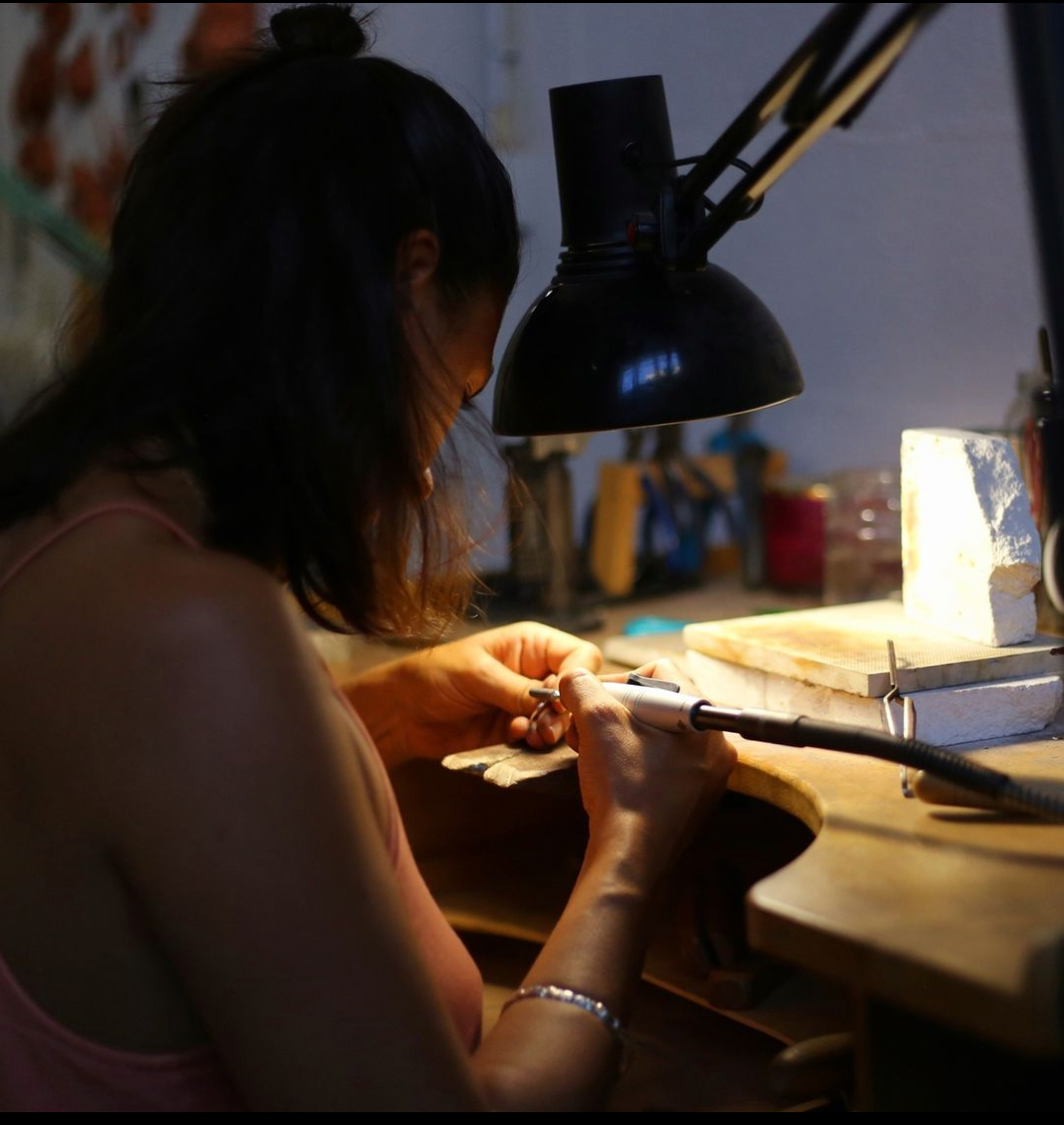 Are you ready to create something special?
You bring your story, we'll bring our jewelry making skills and high quality materials, to realize a truly unique and amazing piece!
Our process
Consultation

The process starts with a first meeting (online or in studio) to get to know each other and understand your ideas and discuss budget and timeline.

Design

We'll design and sketch your piece, and eventually sourcing the right stone for you, in this phase we'll communicate with each other to make some changes.

Production

Let's go on the bench! We start producing the piece, either making a wax model or straight on the bench, we'll keep you updated trough the whole process with pictures.

Delivery

Your custom piece is ready to make you, or someone else, happy !
Want to know more? Get in touch with us!